Bride-to-Be? You're Going to Want to Read This For a No Regrets Wedding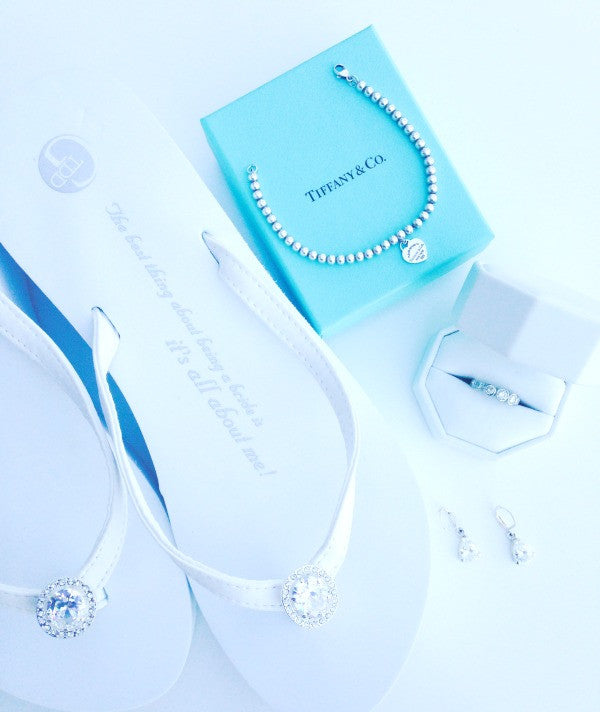 As summer approaches, so it becomes the season for all things on the "B" List - barbecues, boating season and of course, the beach. This summer will mark 18 years of marriage with my husband, and if I could do it all over again, I'd definitely do a beach wedding! Blue seas, blooms in my hair and a breeze on my shoulders...ahhh. 
Whether it's your first or your fourth, planning the perfect wedding is an intimidating task. There are many decisions to be made, and some of the small details that fall through the cracks...turn out to be a big deal later. 
We reached out to several wonderful women to see what their biggest wedding day regrets were, and what they would change if they could go back in time to their big day. 
Photos of Just You and Your Partner
My husband and I didn't go to the photographer's studio for our 'glamour shot'. At the time we thought we didn't want it and now we're sorry we missed out on that -Alexis R.
I regret not getting more photographs of just my husband and I. I didn't realize how those would be important later. -Holly La R.
Preparing for the First Dance
My first dance was lack lustre. It took us quite a while to decide on a song, and by the time we had chosen one, there was no time to prepare a routine! Looking back it would have been much more entertaining and memorable for my guests and myself if we had a fun dance ready. -Samantha C.
The Ideal Guest List
For my wedding we went over the top on the invite list. We felt as though we needed to invite everyone that we had some sort of small connection to. As a result we spent more money than we needed to, and did not get to see the people who actually meant the most to us. -Nancy G.
Music That Reflects You
I regretted asking our bridal party for their favorite song. We made CDs (I've been married a long time) as favors for our guests and the boys thought it would be funny to submit the naughtiest, raciest songs. Because grandmothers always want CDs with naughty songs :) -Gini D.
Focusing on What's Truly Important
We had the perfect wedding! Wished it was longer and that I actually gave out the wedding tokens we had spent hours preparing! Actually, I just wish we hadn't done them and slept instead! -Jean C.
I was too focused on impressing my guests when I really should have just been focused on impressing myself! If I could do it again I would prioritize what really mattered- marrying my partner! -Emily F.
And of course...Shoes!!!
I did not love my wedding shoes. I chose ones that were inexpensive, matched the dress, and were relatively comfortable. But they were completely forgettable and ugly in any context other than being worn with my awesome dress. I wish I had gone with shoes that were funkier and more fun. I could have loved wearing them long after the wedding and been reminded of how awesome that day was every time I put them on my feet. -Erin W.
I had super fabulous, stroppy, high heels with an ankle flower. My dress was short so the shoes mattered! I remember standing at the top of the aisle, waiting to walk down to my husband and thought, uh oh, it's been 30 minutes and my feet hurt! My best friend used my emergency flip flops and I endured the heels cuz they looked so good. I am not kidding when I say I lost ALL the feeling in my toes for over a week! I don't regret the shoes but I sure regret not having a back up emergency pair of comfy flip flops for dancing in!! -Katrina C.-F.
Avoid some major feet aches with our bridal flip flop collection for you and your bridesmaids. With these stylish flip flops you'll have fun, stay glam and still be able to dance the night away!
***FLASH SALE UPDATE:***
Friday, June 17 is National Flip Flop Day! Yep it's a real holiday!
To help celebrate, we are offering deep discounts on our lovely bejewelled shoes until Monday June 20, which is the first day of summer. Yay. 
Buy 2 pairs

of regular-priced shoes, save 30% with coupon

SUMMERFLING30

Buy 3 pairs

of regular-priced shoes, save 35% with coupon

SUMMERFLING35

Buy 4 pairs

or more of regular-priced shoes, save 40% with

SUMMERFLING40
What was your biggest regret? Any suggestions for future brides on what they can do to improve their big day? Leave your suggestions in the comments below. 
33 Responses
Leave a comment