How to Save Face When You Do Something Embarrassing in Public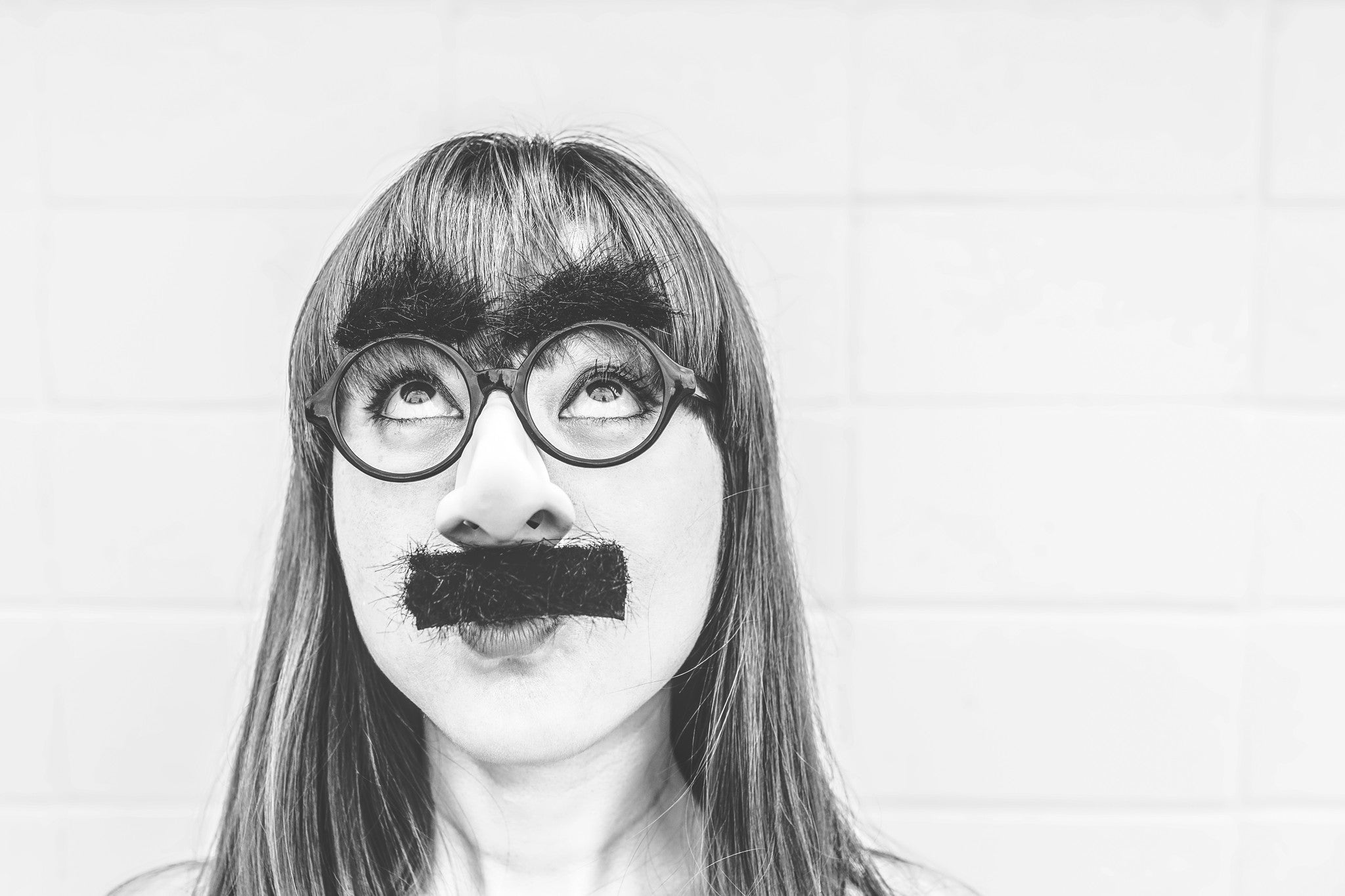 Are you the type who trips on your own two feet, walks into stationary objects like walls and post signs, and frequently spills coffee on yourself – particularly when wearing white? Don't worry, this is all a part of your charm, and we at Girl Two Doors Down suffer from the exact same ailment. Luckily we've learned how to get over these embarrassing incidences quite quickly. Here's how to save face when you do something embarrassing in public.
Fall in public? Blame it on your flip flops
"Ha ha ha, I flip and then I flop!" you can say with a smirk, flip flopping in the opposite direction as quickly (and safely) as you can.
Text to the wrong person? Turn on airplane mode – quickly!
You'll have to employ your super cat-like reflexes for this one, but the next time you send an embarrassing text to the wrong person, quickly switch your phone to airplane mode so the sending fails. Phew!
Walk into a sign because you're too busy texting? Feign interest in the safety of others
You didn't walk straight into a sign – you were just getting nice and close to check to make sure it's sturdy and your fellow humankind are safe. You're practically a saint!
Get busted singing to your favorite song while driving? Work in some hand motions
We've all been there, singing away, when we realize the car in the next lane has a backseat full of secret, snickering audience members. Instead of getting nervous and driving off, pretend as if you entertain often or you already knew they were watching – work in some hand motions and give them a laugh.
Get pooped on by a bird? Celebrate!
Getting pooped on by a bird can only possibly mean one thing: you're about to come into some vast fortune. Don't cry, celebrate! (And then dispose of your sweater immediately).
Forget someone's name? Use your friend as bait
We know this happens to you often. People you hardly recognize seem to know you inside and out. But don't worry, this is an easy fix. Just feign familiarity with the seeming stranger and proceed to introduce your friend next to you in a half-introduction, allowing this stranger to reveal their identity themselves.
Step in dog poop? Laugh it off and distract with your designer flip flops
"Oh darn," you can say, laughing, after just stepping in dog poop in a high foot-traffic area of the sidewalk. "I guess that's what I get for wearing my designer flip flops today!" Get yours here!
There you have it: several ways that you can save face when caught in a variety of embarrassing circumstances in public. Continue using these, and people won't even know how frequently embarrassed you truly are!
100 Responses
Leave a comment