The G-List Interview: Diane Read of Modern Minerals Makeup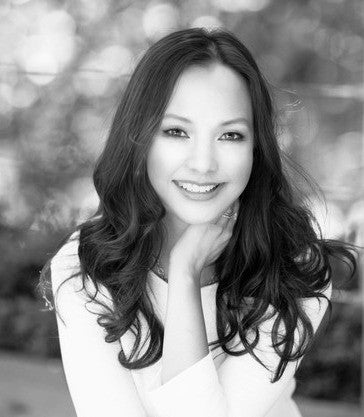 Welcome to the G-List interviews. We wanted to share our favorite cool, confident, career-minded women. The kind of awesome girlfriend you want to have over for dinner or drinks…every night of the week. Enjoy. -- Elena
Today's G-list Girlfriend is Diane Read, founder of Modern Minerals Makeup. I first met Diane in high school, and yeah she still looks like she could rally the crowd at a football game. Today, she is the chief cheerleader for a cruelty-free cosmetics company with a twist. Her natural, mineral-based makeup is infused with the emotive essences of gemstones and flowers. Imagine makeup that evokes in you feelings of compassion, love, happiness and bliss, so that all of that loveliness can put your best face forward. My favourite product is the B of Love lipgloss, it's a must-have purse essential!
We asked Diane some fun questions: 
1. Tell us about a favourite ritual.
Morning walk with my dog and then we head to the neighborhood cafe for coffee on the patio.
2. Perfect activity with girlfriends?
A spa day or weekend get-away, perfect for meaningful conversation that inspire ideas, connectivity and laughs.
3. What's a recent memorable moment?  
A whole afternoon free floating and swimming around the Palawan Islands with no boundary in sight, just surrounded by beauty, seamless tranquility, and no worries. My clearest memory of truly being in the present moment.
4. Where is your next getaway?
Santa Monica, California to visit my friend's new beach penthouse where she runs her business that focuses on blending eco + style to raise awareness for conscious living.
5. Secret vice?
Drinking my current fave Genius Juice coconut smoothies, facial steams, and allowing myself to eat desserts without guilt.
6. How would you describe your style?
Mostly casual. I have a pattern of wearing v-neck tees, jeans and flip-flops!
7. Favorite quote?
"Work hard, be kind, and amazing things will happen" -Conan O'Brien
Pin or Share the quote above on social media and tag us on Instagram or Facebook!
8. What is something fun in your business that you're working on right now?
Planning my new makeup products and where our new HQ will be…
9. What would you do if you knew you wouldn't fail?
I rarely think about failing, as something to be feared – it's just part of life. I do whatever I feel strongly about doing.
10. Her Girl Two Doors Down shoe:
Diane looking fabulous in Paris with our Vintage Diamond Ring shoe!
Have you tried Modern Minerals Makeup?
Know anyone we should feature on the G-List?
Leave us a comment below and please be kind, and share our story on social! 
100 Responses
Leave a comment